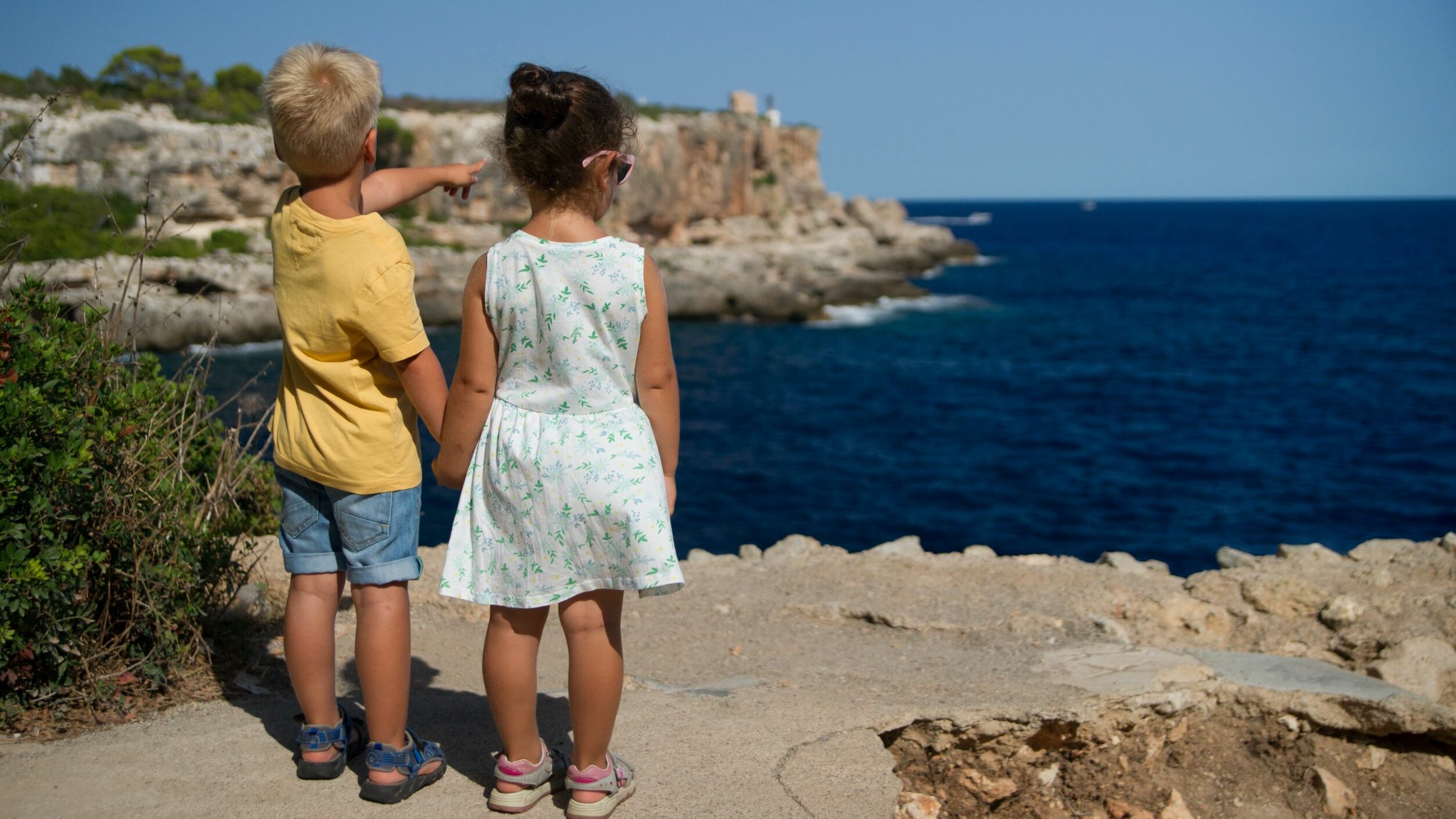 personal finance
Train Up a Child in the Way They Should Go…
Recently I was meeting with a client who has young adult children and it brought me back to a time when our daughter and son were in their early teens. During this time in a child's life, the relationship between parent and child can be difficult, especially when it comes to money.
Around this time in my life, I heard a speaker talk about the idea of giving your children more responsibility with money. The speaker mentioned how most children develop the idea that their parents are a bank. Meaning that the children can get money from their parents whenever they can convince them about something they want. This teaches the child more about negotiation than about responsibility for money. Viewing Mom and Dad as a bank is a natural progression in the child's life, as the parents have the money, and the child does not. The solution presented by the speaker was to give young adults a DEBIT card so that they can be responsible for their own spending. When I first presented this idea to my wife, she was not a fan. My wife has a very giving personality and wants to give to our children as much as she can. However, after a few months, she came to really love the debit card because it took the pressure off her. It allowed her to become the consultant to our children's purchasing decisions, rather than being the bank that they needed to draw from.
Also, I will say, when I first heard this idea, it challenged me. I was never a fan of the idea of an allowance for children. I had to change my thinking on an allowance not being a gift, but rather a shifting of money that we were already spending on our children. Giving each child a monthly amount that you would normally spend but allowing them to make the decision as to how and when to spend the money, is an important transition in the child's life. The earlier we do this as parents, the more it allows the child to learn how to manage money and make spending decisions while still under their parent's watchful eyes. Yes, children will make mistakes, but they will learn valuable lessons. The important part is to allow your children to make mistakes while they are still small mistakes, instead of waiting until they are older when big mistakes have larger consequences.
One of the first things that you will have to determine is the line between what the parent pays for and what the young adult pays for. I will share with you where our family drew that line. We drew the line between discretionary purchases and non-discretionary basic living expenses. Discretionary purchases included things like clothes, entertainment, and personal items. My wife was very quick to add certain items she was definitely buying for them, like one coat a year, certain sports equipment, and underwear. She said it was very important to buy underwear for her son because she was afraid he would never buy any.
Please consider a couple of areas of caution with this strategy. First, make sure you are putting in enough money monthly to reasonably represent what you would normally spend on your children. It may surprise you how much this is. Also, as you consider where you're drawing the line on spending, it is important to put as much responsibility as possible on the child, so they can truly feel the weight of their decisions.
It is also important to remember that as soon as we give this money to our children, it is their money to manage. While we might not like some of the decisions they make, as long as they are not overspending the account, it is important to let them try to struggle with the choices of how to spend their money. For example, my son was not interested in clothes, but he was very interested in electronics. He would spend his money on a new phone. On the other hand, my daughter could care less about the latest phone, but she spent her money on clothes and time with friends. It also was very interesting that my daughter discovered thrift shops when she had to spend her own money.
A debit card is not a credit card. A debit card looks like a credit card but is connected to an account where the money is withdrawn as soon as the card is used. It is important that the young adult can check their debit card balance online at the bank, with their own login, so they can see how they are doing. My children would check this regularly to see that the money they spent was withdrawn from the account and also to make sure that this month's deposit from Mom and Dad was put into the account.
This idea took a lot of adjustment by our family but looking back it has been a wonderful learning tool that everyone ended up appreciating. Establishing a debit card and putting money into their accounts monthly, was a relationship-changing experience that allowed us to see our children really grow in maturity.
Like this article? Want to learn more about planning for life's transitions?
Check out our Personal Finance Archives where we've compiled helpful tips and tricks to help you plan for your future.