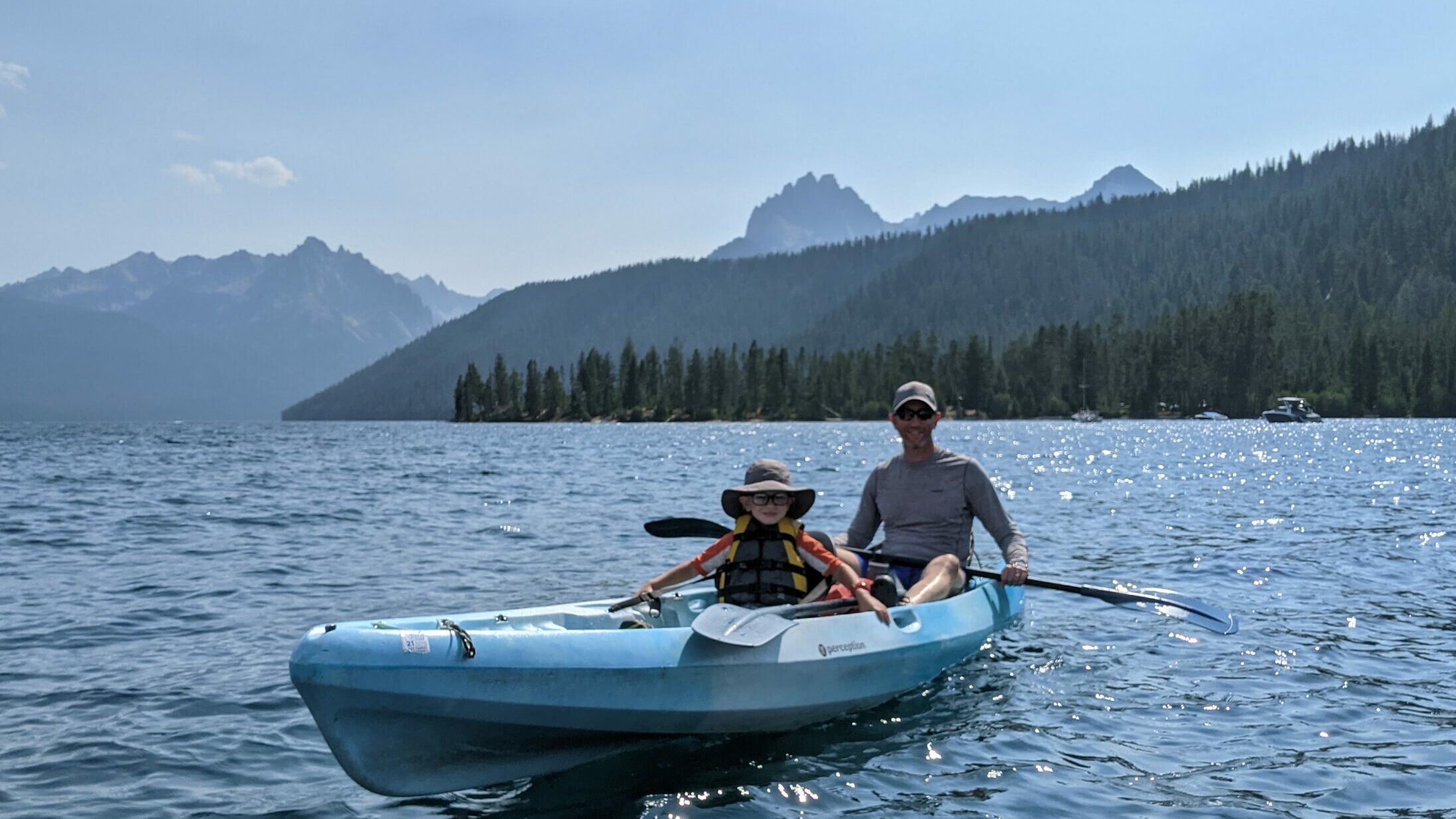 investing
Should Airbnb Cancel Your Plans to Purchase Vacation Home?
For many of you who have read my blog posts in the past, it will come as no surprise to hear that our family likes to spend a lot of time outdoors.  Personally, I have a "soft spot" for the mountains of the west, and I really enjoy the Rocky Mountains.  Heat, humidity, and I do not get along. Spending time in the mountain communities, sleeping with the windows open, and waking up to 50-degree weather in July is my ideal version of summer!
Recently, we had the chance to visit Idaho (yes, there is more to Idaho than potatoes) and spend time in the mountain town of Ketchum.  As with most of our vacations over the last five to six years, we stayed in an Airbnb. As I sat on the small deck enjoying my coffee one morning, (while it was 50 degrees 😊) it made me realize that if had we bought a vacation home in the Rockies, I may have totally missed experiencing the Sawtooth Mountain range of Idaho. The rise of services like Airbnb and VRBO have made it easier to visit places for longer periods of time, without having to stay in a hotel room or buy a vacation home.  I have not dismissed the idea of owning a vacation home, but I found myself reconsidering the idea.  Maybe these questions will cause you to do the same:
What is the purpose?  As with many things, it is best to be clear with your expectations for a vacation home. In other words, are you going to be renting the property in hopes of earning a profit?  Or will you be using it for yourself?  If you plan to rent it, you probably will not want to add any "touches of home" in the house. This means it may not feel as "homey" when you stay in the house.  Are you okay with that when it comes time for you to be in the home?  In addition, if you are renting the home, you may have to deal with the reality that the home is not available when you want to use it. You could block off prime rental weeks for yourself, but then you will miss out on extra income, and lower your return on investment. Obviously, if you don't plan to rent it, you need to factor in all the extra costs of a second home with no rental income.
What is your opportunity cost?  Let's say you purchased a vacation home and the mortgage, taxes, and repairs in a year cost $40,000.  What could you have otherwise spent that same amount of money on? That could get you a lot of time at various Airbnb's in different areas of the country or even the world.  Not to mention you could skip the headaches associated with owning a home or rental home in another state.  Another opportunity cost that is harder to put a price tag on is one I mentioned above. What other experiences could you be missing out on because you feel like you should be using your vacation home more frequently? After all, that's why you purchased the home!
How much time do you plan to spend at your vacation home?  This is another question where it is best to set realistic expectations because it can have a huge effect on your decision to buy a vacation home or take advantage of Airbnb.  If you truly find a place that you want to spend many months of the year, then buying a vacation home can make sense.  First, ask yourself if it is realistic to expect to spend 4-6 months of the year in another location.  Think about family, work, and/or community commitments.  If you are spending that much time away from your home community, it will be important to find a way to get connected to your new vacation home community.  It may be fun for a while, but eventually, boredom will set in.  We are naturally social creatures, and human interaction is an important part of a healthy lifestyle.
There are many ways to look at a vacation home and various factors to consider, far beyond one blog post.  However, I know how easy it is to create that dream vision of a mountain retreat in another part of the country, as I do it often!  At Stewardship Advisors, we can be your partner to bring objectivity to the conversation around a vacation home.