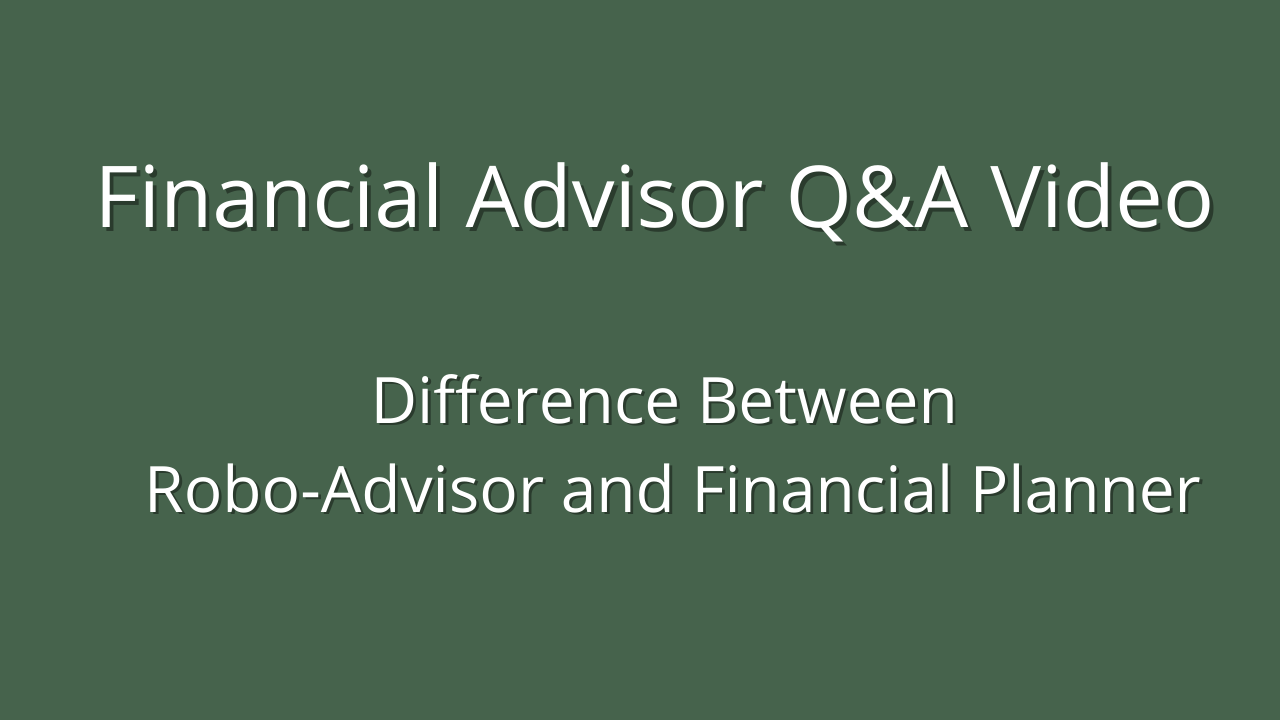 investing
Difference Between Robo-Advisors and Financial Planners – Q&A Video
Transcript:
My name is Mark Brinser. I am a certified financial planner with Stewardship Advisors in Mount Joy Pennsylvania. In today's video I want to discuss this question: "what is the difference between a robo-advisor and a financial planner?"
Quite simply, a robo-advisor is a computer program that recommends stocks and bonds and a portfolio for individuals. Often times they start out by asking questions like "What are you saving for?" "When do you want to retire?" "If the stock market dropped 15-20%, what would you do and how would you feel?" After you answer these questions IT then spits out a portfolio recommendation and some cases even goes ahead and buys the corresponding mutual fund, stocks, bonds, or ETFs in an account for you.
Now all of those questions themselves are fine, and in fact, we actually ask similar questions of our clients – eventually.
And that's the first difference between a robo-advisor and a financial planner: a robo-advisor essentially assumes that you already know your goals, you already know what you're working towards, and what you want to accomplish.
But the truth of the matter is most people spend more time planning a two-week vacation than they do thinking about their financial future and that brings us to the second difference: the questions that we ask as financial planners help you discover the things that are important to you and help you discover the priorities that you have for you and your family. Together we can then start to craft a plan around those values and those important items.
That brings us to the third difference: we don't believe that 8 to 10 questions from a computer really give you the time and the space that you need to fully develop the financial plan that you want for your future.
Often times, when people look back at their financial decisions, they realize it hasn't quite gotten them to where they want to be. Often times it's because they are not sure even where they want to be; that disconnect causes people to have a low level of financial satisfaction. It's only after we uncover your priorities, your values, what's important to your family, and we spend time envisioning the future do we then start talking about what type of accounts we should open, what type of investments we should be using for your situation. Because in our mind, money is a means to an end. It should be there to support the transitions you have coming up for your family and should be there to support the vision that you have for your family and its future.
Thank you for taking time to watch this short video. If you have any questions about this process or would like to experience this process for yourself, please do not hesitate to contact our office. Thank you.
Like this article? Want to learn more about investing?
Check out our Investing Archives where we've compiled actionable insights to help you make smarter investments.