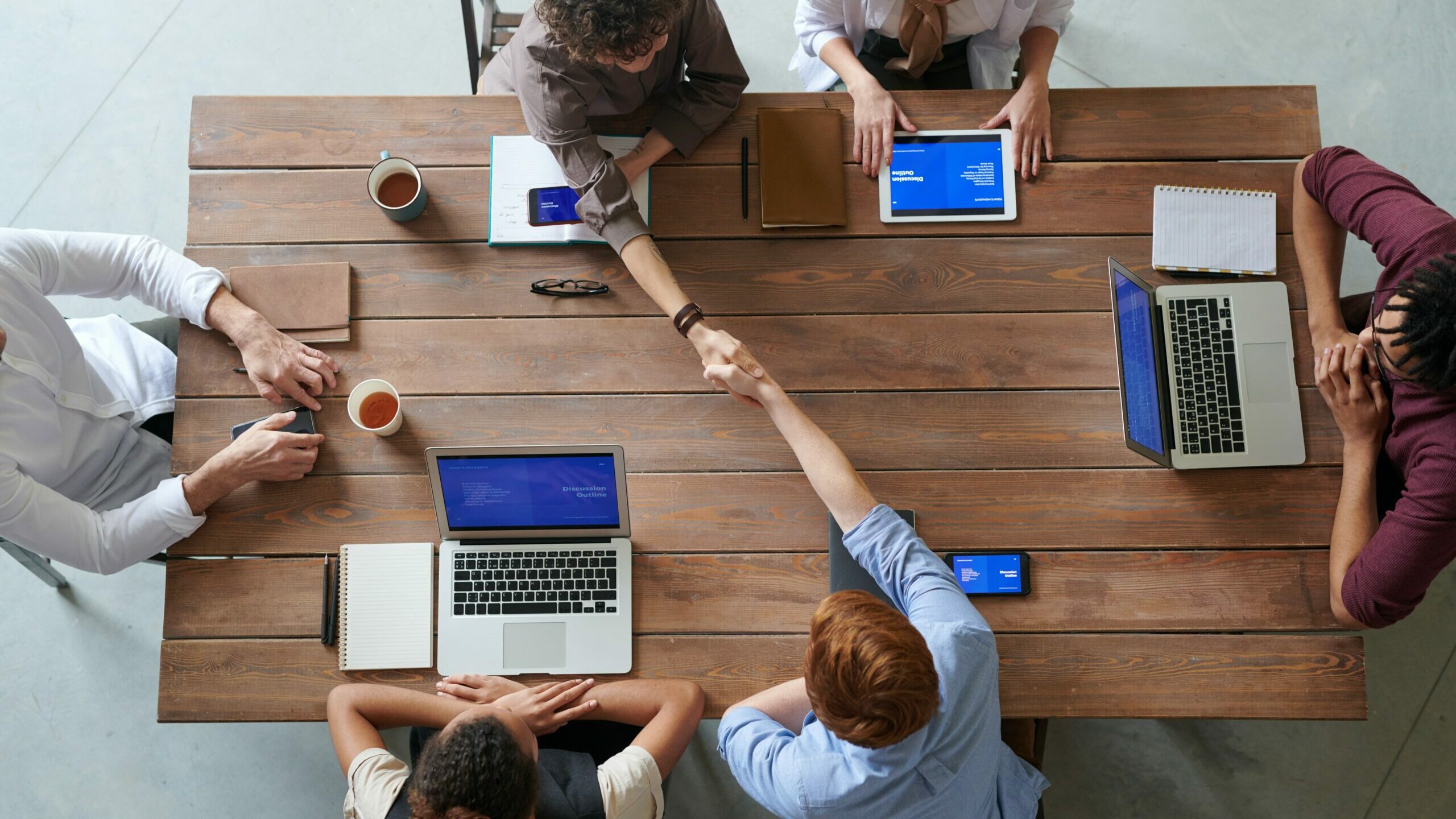 People
Could You Benefit from a Personal Board of Directors?
CEOs of companies often have a network of close advisors, c-suite executives, and stakeholders who hold them accountable, provide advice, and help them achieve important tasks. While not everyone is a CEO, everyone can benefit from assembling their own personal team to walk alongside them throughout life's journey. Expert consultant Jan Torrisi-Mokwa proposes that we all do just that. She suggests that creating your own "board of directors" can help you reevaluate your relationships, clarify your goals, and make more meaningful strides in your personal and professional development.
In no specific order, here are 6 roles of people you should consider offering seats on your board:
1. Workplace Mentor / Career Coach
An experienced professional in your field can be an invaluable resource. Think about someone you know who has the kind of career that you're envisioning for yourself. That professional could share lessons they learned, explain mistakes they want you to avoid, or provide feedback on your next big idea.
A career coach can provide some of the same insights a mentor does, but often with a higher level of systemization and accountability. There might be room for both a mentor and a coach on your board. But if you're the kind of person who commits more to things you schedule and pay for, you might appreciate the extra level of structure that you'll get from a coaching relationship.
2. Teachers
With the wealth of classes and continuing education programs that are available for adults, you could also take classes outside your comfort zone that will expand how you think or develop new skills. There is a variety of online and in-person classes available ranging from watercolor painting to starting your own YouTube channel. Taking courses at a local college is often a popular option for adult learners. Perhaps taking a deep dive into history will help you rethink your connection to your community. Maybe brushing up on your philosophy skills could help you look at the world in a new light.
Your commitment to learning does not have to be limited to a classroom. Try taking a yoga or strength training course and you might be surprised to reap the mental and physical benefits. Not only will lifelong learning increase your knowledge and sense of fulfillment, but the Harvard School of Health suggests that learning a new skill can slow cognitive aging.
3. Church Relationships
Increasing your involvement at church can be a very rewarding experience. Joining a small group or Bible study will help you make meaningful connections and grow spiritually. Perhaps you could even volunteer, teach a Sunday school class, or lead a small group. This can be an amazing opportunity to grow God's kingdom and extend your impact. I recommend finding a church support group to hold a meaningful seat on your personal board of directors.
4. Family and Friends
The people who know you the best are often the best equipped to recognize when you're struggling, when you need extra support, or when it's time to celebrate. Consider sharing more of your long-term dreams and aspirations with your spouse, siblings, parents, or a close friend. While others mentioned on this list might focus on your professional progress, loved ones can help you stay true to yourself and find the balance you need to excel in both business and life. And on those days when your goals feel too far away from that comfy spot on your couch, a loved one will be there to get you on your feet.
5. Community Members
Are you someone who seems to know everyone? If not yet, you might want to explore local organizations that can broaden your connections. You could start by joining your local Chamber of Commerce, American Legion, or Rotary Club. Another option is to serve through a board of directors or volunteer in areas of need. Not only will you form new and meaningful relationships, but this is a great way to give back to your local community.
Also, becoming more active on social networks like LinkedIn & Facebook could help you stay in touch with existing connections and potentially identify new ones.
6. Your Financial Advisor
At Stewardship Advisors, we provide guidance at the intersection of life and finance. We are grateful to have a seat on our client's "board of directors." Our wealth management expertise brings your life's journey into focus by providing the clarity and confidence you need to make informed choices about your future. So, whenever your life and your money are at a crossroads, we are here to help.
It is clear that everyone can benefit by intentionally choosing the members of our personal board of directors. As Jim Rohn famously said, "You're the average of the five people spend the most time with." Who will have a seat on your board?
Like this article? Want to learn more about planning for your retirement?
Check out our People Article Archives where we've compiled helpful tips and tricks to help you plan for your future.
~Portions Adapted from ROL Advisor~