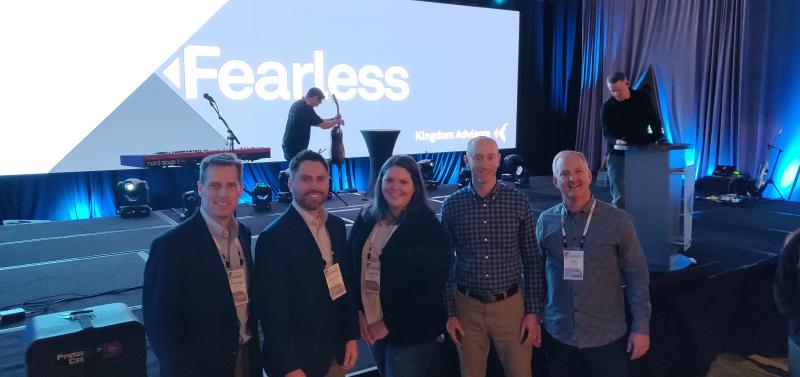 Uncategorized
Kingdom Advisors: Who Are They and Why We're Associated with Them
Financial issues are complicated, and we are aware that the choices we make can have lasting impact. This can easily lead to people feeling overwhelmed, stressed, and even paralyzed about how to move forward at all. As a result, they often seek someone to advise them and guide them through the myriad of products and services that are available. In doing so, they want advice from professionals who are respected, trained and competent in their discipline, but who also have empathy, selflessness and integrity. Often, it is also crucial that the advisors reflect their worldview.
For a lot of people with a Christian worldview, an organization like Kingdom Advisors (KA for short) is a common place where advisors of similar beliefs and values can come together and provide guidance and support to one another and those they work with. For an individual looking for financial advice, it's also a great resource to find local, trusted, common-minded advisors as part of the KA referral network.
KA has become a great resource for those who want to live out their faith and values with the guidance of an advisor who shares their perspective on stewardship and who has demonstrated professional competence and a commitment to applying Scriptural principles to current financial issues. The organization's ongoing desire is "to serve the public by our helping our members offer biblically wise financial advice that is rooted in the firm foundation of God's Word."
For advisors that are devoted to advocating those Scriptural principles, KA "provides advocacy, training and community for financial professionals who are specialists in offering biblically wise advice." That is not just a slogan from their website but is something they accomplish by providing timeless resources, practical tools and member events.
That's why several of the team here at Stewardship Advisors, LLC have been KA members for years, and participate in their local Study group and their annual conference. Some of us have also taken their Certified Kingdom Advisor® (CKA® for short) training and been awarded that designation.
But, what exactly is a CKA®? In the words of Ron Blue, the Founding Director of KA, a CKA® "has been trained and has committed to be a person of character who, from a biblical worldview, serves you with biblical financial advice on how to best meet the goals God has given you in being a steward of the finances that He has entrusted to you."
We value our association with Kingdom Advisors and believe our clients and others benefit from our membership with them. Together we are striving to help folks be better managers of their resources and have an eternal perspective on money.