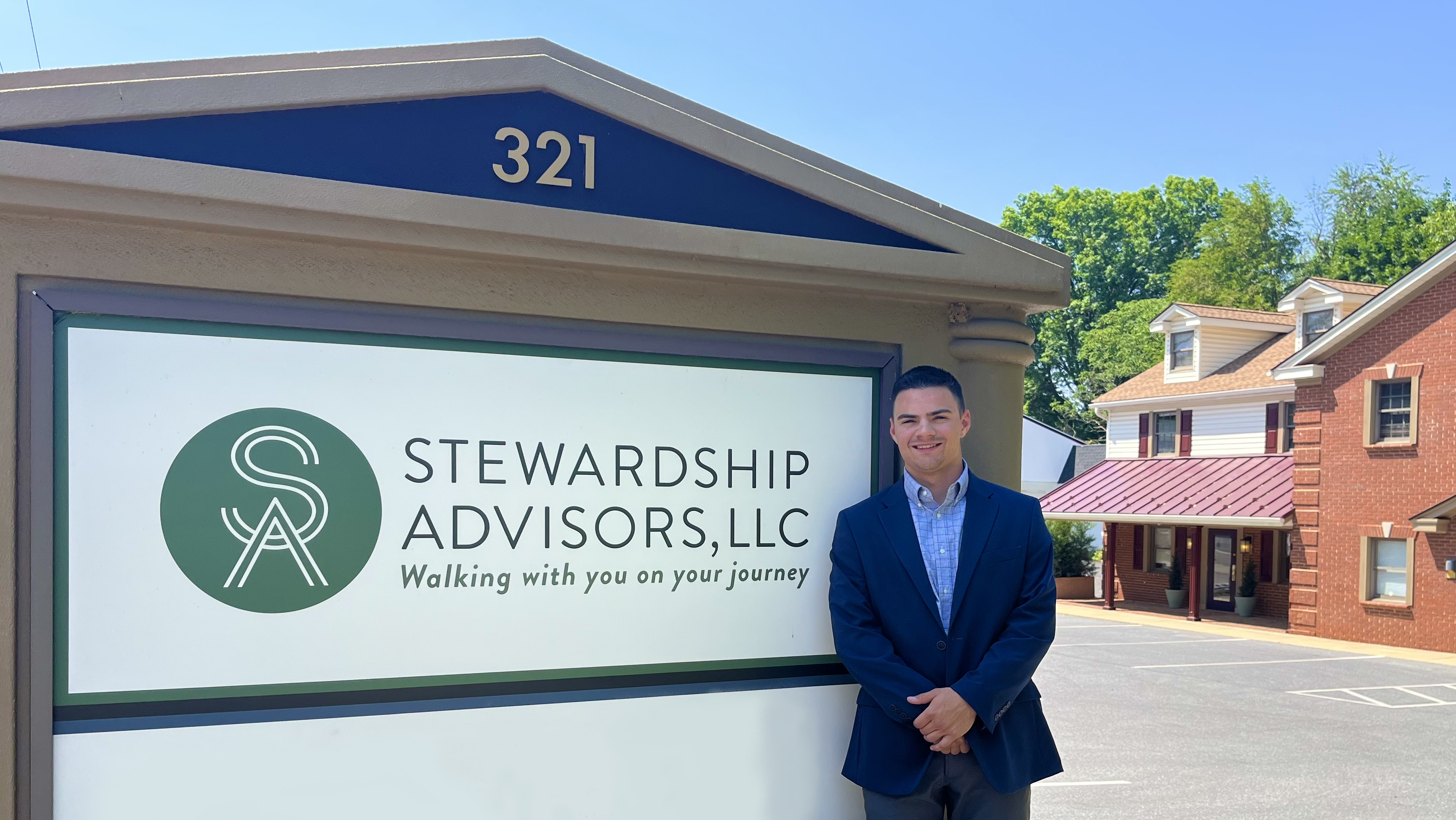 People
Introducing our Summer 2023 Financial Planning Intern
At Stewardship Advisors, LLC, we offer a summer Financial Planning internship to qualified college students with a finance background, strong work ethic, professionalism, team skills, and outstanding communication skills. They are able to gain real-world experience and learn more about financial planning by working closely with our experienced team. It is with great pleasure that we would like to introduce our summer 2023 Financial Planning Intern, Cael Brandt.
Cael Brandt is a rising senior at Geneva College in Beaver Falls, Pennsylvania. He is pursuing a Bachelor of Science in finance, and he is frequently named to the Dean's list. Cael is participating in Geneva's accelerated education program, where he will complete his studies and graduate within 3 years. Cael is passionate about serving others, learning new things, and enjoys meeting new people.
While studying at Geneva College, Cael plays various positions on their NCAA baseball team and was named to the President's Athletic Conference academic honor roll each year of his athletic participation. Cael also serves on Geneva's Fellowship for Christian Athletes' leadership team.
Cael's interest in the financial planning industry peaked during a recent winter break when he shadowed another financial advisor. Cael shared that "I am thankful for the opportunity I have this summer to intern at Stewardship Advisors. I look forward to growing my knowledge in the industry and continuing to serve the Lord and others with my abilities."
Cael was drawn to Stewardship Advisors because of the positive culture, kind people, and engaging environment. Prior to his internship with Stewardship Advisors, he spent time working for Century Home Improvements in Elizabethtown and for Herb Miller Landscaping in Mount Joy. Through these prior work experiences, Cael took pride in his work and built his skillset in areas like marketing, communication, and attention to detail. Cael also enjoys participating in church-related activities and playing baseball and yard games.
Growing up, Cael was born in Elizabethtown and attended Elizabethtown Area High School. He is a member of Community Bible Church, where he is involved with the church's ministries. Cael is the son of Jason and Amanda Brandt. Jason is the crop manager at Meadowvista Dairy, and Jason formerly owned and operated J&A Forage Harvesting. Cael's mother, Amanda, unexpectedly passed in 2018. He has two siblings, Cyler and Reagan. Cyler attends Mount Calvary Christian's Middle School, and Reagan participates in Liberty University's high school education program.
Cael is thankful for this internship opportunity and looking forward to contributing to Stewardship Advisors throughout the summer of 2023.
Like this article? Want to learn more about planning for your retirement?
Check out our People Article Archives where we've compiled related articles.