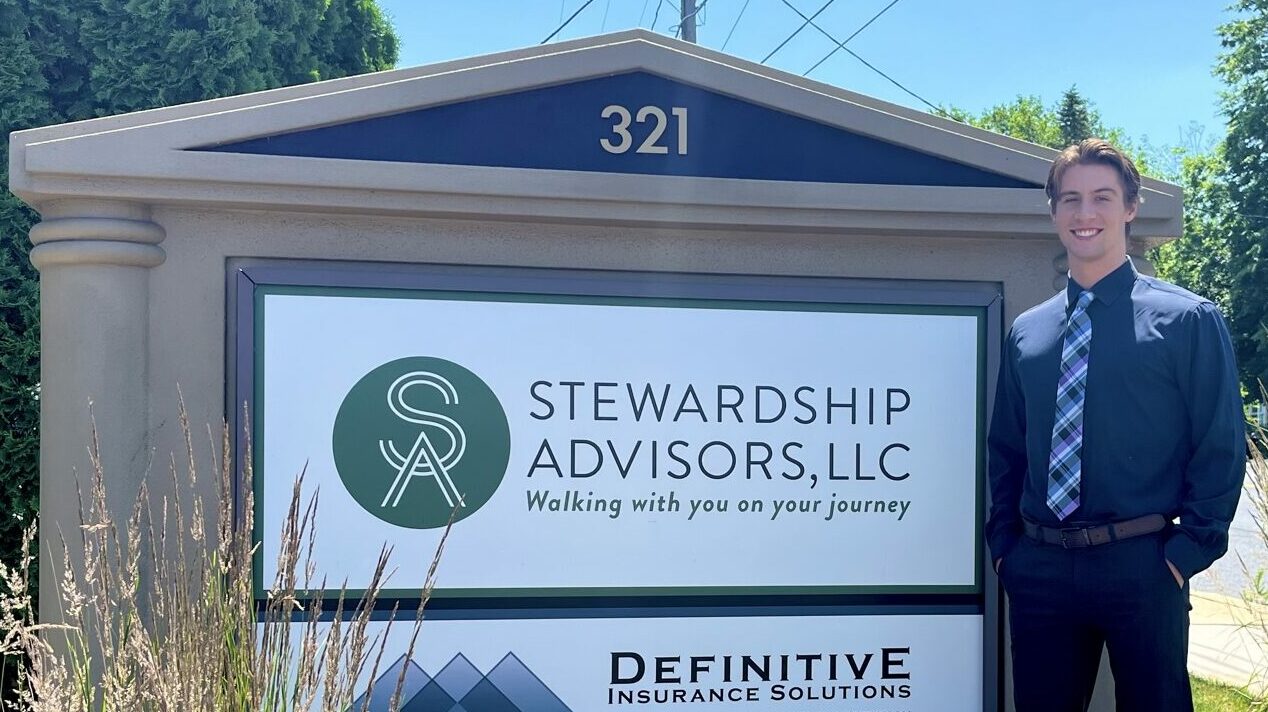 People
Introducing our Summer 2022 Financial Planning Intern
At Stewardship Advisors, LLC, we offer a summer Financial Planning internship to qualified college students with a finance background, strong work ethic, professionalism, team skills, and outstanding communication skills. They are able to gain real-world experience and learn more about financial planning by working closely with our experienced team. It is with great pleasure that we would like to introduce our summer 2022 Financial Planning Intern, Aedan Wilkinson.
Aedan Wilkinson will be a Junior at Messiah University in Mechanicsburg Pennsylvania, in the Fall Semester of 2022. He is pursuing a Bachelor of Science in Finance, and a Minor in Accounting. Aedan frequently makes the dean's list and has earned certifications from the Corporate Finance Institute® (CFI®), Bloomberg Market Concepts, and Google Analytics (GAIQ). Aedan is passionate about learning and pursues opportunities to serve others.
Currently, at Messiah University, Aedan is a sprinter on the Track and Field team and has made several podium appearances at the Middle Atlantic Conference (MAC) championships. A couple of highlights during Aedan's sophomore year included competing in MAC championships, as well as serving as a portfolio manager for the Messiah Investment Fund. Aedan was honored to be given the opportunity to lead the fund for this upcoming school year.
Aedan gravitated towards Stewardship Advisors because he appreciated the welcoming staff, engaging culture, and real-world opportunities. He added, "I am excited to grow my knowledge, faith, and abilities at Stewardship Advisors." Prior to his internship at Stewardship Advisors, LLC, Aedan spent time creating wooden wedding installations. During the previous fall wedding season, Aedan was averaging six rentals a month and detailed three major projects over the course of a summer. Through these experiences, Aedan was able to learn about client relationships, business analytics, local marketing, and craftsmanship. When he's not working, Aedan enjoys talking about art, music, lifting weights, and stocks.
Aedan was born in Bethlehem, PA, and raised only a few miles from the Stewardship Advisors' office. Growing up, Aedan attended Donegal High school. He is a member of LCBC, where he and his family are involved with the church's ministries. His father John is a pastor for young adults at LCBC, he also teaches and leads locally. Aedan's mother, Nicole is a curriculum manager at the Lancaster-Lebanon Intermediate Unit (IU13). Aedan has two siblings, Tyler (oldest) and Kylie (youngest). His brother Tyler recently graduated from Messiah University with a Bachelor of Science in Nursing and is now working at the Penn State Hershey Medical Center. His sister Kylie just finished her junior year of high school and has the ambition to study nursing or education. Ultimately, Aedan is thankful for this internship opportunity and is looking forward to contributing to the Stewardship Advisor's business during summer 2022.