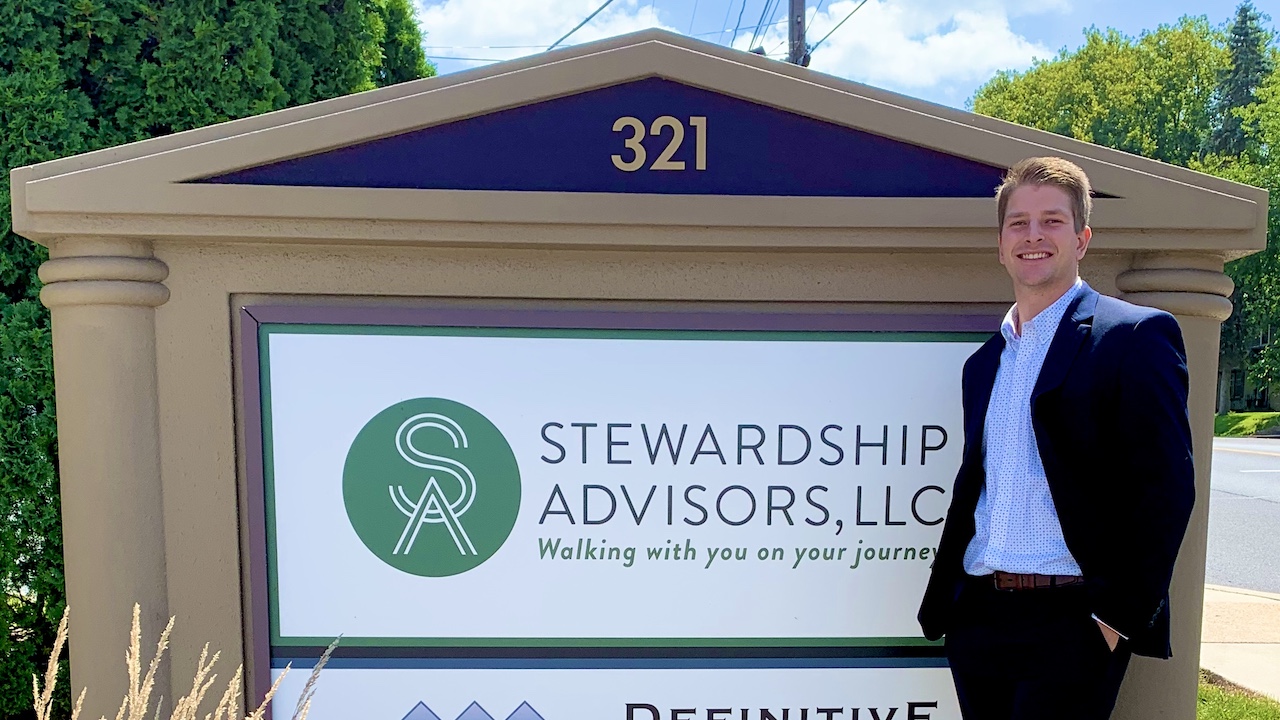 People
Introducing our Summer 2021 Financial Planning Intern
At Stewardship Advisors, LLC, we offer a summer Financial Planning internship to qualified college students with a finance background, strong work ethic, professionalism, team skills, and outstanding communication skills. They are able to gain real-world experience and learn more about financial planning by working closely with our experienced team. It is with great pleasure that we would like to introduce our summer 2021 Financial Planning Intern, Ben Writer.
Ben Writer is a rising senior at Messiah University in Mechanicsburg, Pennsylvania. He will be graduating early in December 2021 with a Bachelor of Science in Marketing, a Minor in Finance, and a Digital Marketing Undergraduate Certificate. Ben has frequently made the Dean's list and has earned certifications in Google Analytics (GAIQ), Bloomberg Market Concepts, Corporate Finance Institute® (CFI®) Verified in Excel. Ben is passionate about helping others reach their goals and enjoys meeting new people.
While studying at Messiah University, Ben is a pitcher on their NCAA baseball team and has been named to the Middle Atlantic Conference's Academic Honor Roll during each year of his athletic participation. He noted that the highlight of his recent spring semester was being selected to represent Messiah's capstone marketing class in the finale of the annual collegiate marketing plan competition sponsored by the Pittsburgh Chapter of the American Marketing Association (AMA). Messiah University's marketing team was pleased to place first in this year's competition. Other teams that typically compete include Chatham University, Duquesne University, Robert Morris University, Slippery Rock University, the University of Pittsburgh, and West Virginia University.
Ben is a familiar face at Stewardship Advisors, as he previously worked as our Marketing Intern during Summer 2020. Ben shared that he admires Stewardship Advisor's ethical approach to financial planning and wanted to return to be a part of their exceptional culture and service. "I have studied the intersection between business and ethics at Messiah, and I am grateful to be able to intern at a company that provides comprehensive, holistic, and unbiased advice to their clients. It is a great fit."
Born and raised in York County, Ben attended Dallastown Area High School and is a member of Aldersgate Church, where he attends with his family. Ben is the son of Andy Writer and Amy Writer, and sister to Dr. Rachel Writer. Ben's father Andy is the CFO at Renewal by Andersen Central PA, Mother Amy is a teacher's assistant, and sister Rachel is a biopharmaceutical consultant. Ben's faith has been an important part of his life and he is thankful for his family for planting the seed of Christian beliefs and ministry. He is thankful for his family's guidance and his Dad for sparking his interest in finance. 
Prior to joining Stewardship Advisors, LLC, Ben started and operated his Landscaping business, Writer Lawn Care. During its peak, Writer Lawn Care serviced 25 weekly lawn mowing clients and over 30 annual landscaping jobs. Running his business allowed Ben to gain meaningful experience in maintaining client relationships, financial records, Facebook business pages, and executing a high standard of business operations. He also spent time working as a Game Manager and a Baseball Camp Counselor at Messiah University. Ben is an avid Penn State Football and Baltimore Orioles fan. He is looking forward to contributing to Stewardship Advisor's business during summer 2021.