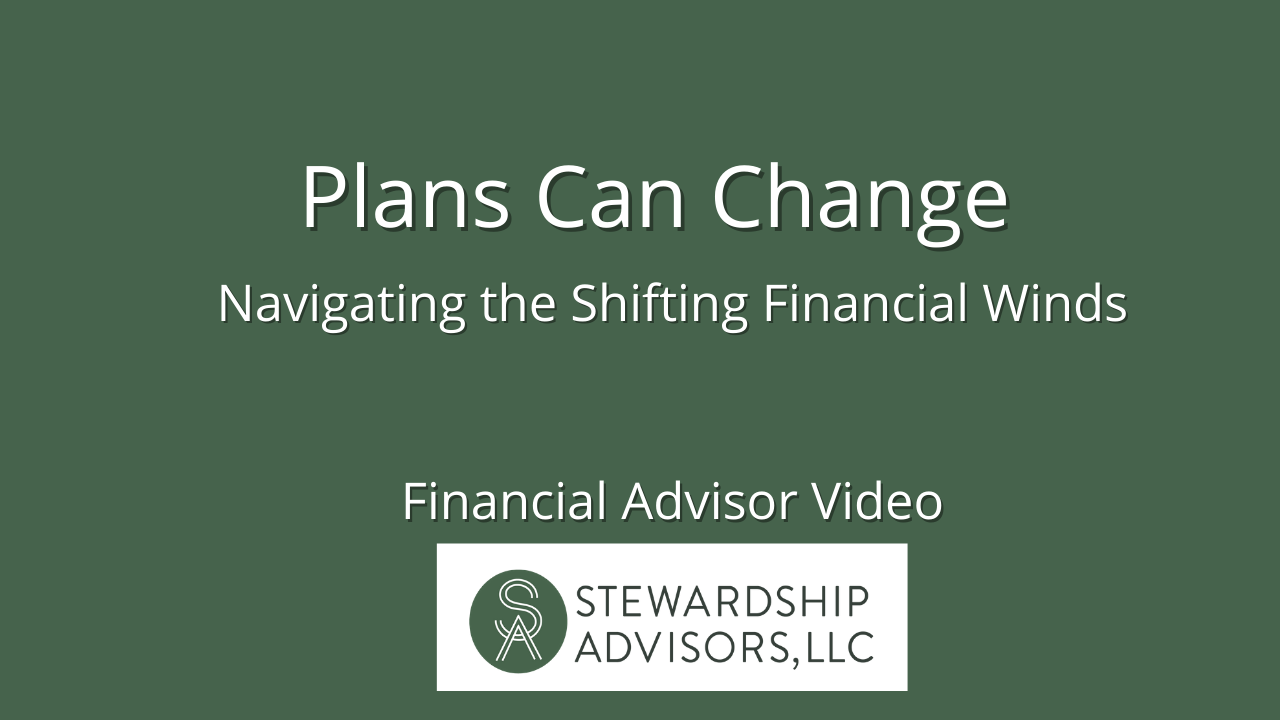 personal finance
Today we will stay at anchor and then we will make drinking and washing water with the watermaker from the sea. Tomorrow we will sail down to this or that place and then we can charge the batteries with the solar panels since the sun will be out.
When you get high winds and a cloudy day all plans change.
Have you ever had a well-thought-out plan for your week, month, or even your life? Then something comes along and changes everything. We feel out of control.
We all want as much certainty in our future as we can get. The reality is that winds can change directions, life circumstances change and our health can change. All of these things can have an impact on our plans.
I have been challenged with the ever-changing weather on our sailing trip to the Bahamas. I was told by another business person that had done a similar trip that the hardest part was not being able to plan. You could make a plan then the wind changes direction and all your plans are thrown out the window. My number one priority is to make sure that I take care of the boat and my wife; both named Kristina Marie by the way.
As we walk with our clients through life challenges our goal is not to provide certainty, no one can, but to gain a high probability of achieving what is truly important to our clients. This is why we have developed a process to help clarify what those important things are. This way we can make sure that we are all focused on the right things.
We know that financial winds will change direction, government tax policy will change and our health can change suddenly. There is an old saying in the sailing community- We cannot control the winds all we can do is adjust our sails.
We at Stewardship Advisors are committed to walking beside you and as we adjust your financial sails for whatever winds may come.
Last thought-
Over the last few months, I have learned to lean on this verse from Jeremiah:
"For I know the plans I have for you," declares the LORD, "plans to prosper you and not to harm you, plans to give you hope and a future."