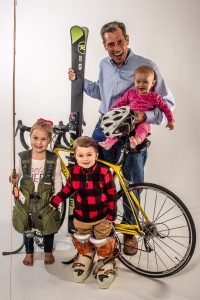 Thomas Talbott
On the personal side:
What is important to Thomas is his faith and family. As a devoted follower of Jesus Christ, he has been active with his church, various ministries and his community for years. Thomas has raised funds, served on non-profit boards, promoted local candidates and mentored students and engaged couples. He has also led Sunday School classes, mission trips and small groups. Obviously, he loves serving and influencing others however he is involved.
Thomas loves his wife and growing family. He and his wife of over three decades, Cindy, try to slip away together a few times each year:  sometimes to the warmer south, and sometimes to the beautiful north or west. One of their favorite local spots is Eagles Mere, PA.
Thomas treasures his family time. Even with four new sons-in-law since 2010, the Talbotts have continued their annual tradition of a family vacation. With daughters and sons-in-law living in four different states, these times of reconnecting are fun-filled and memorable. With ten grandchildren all under the age of ten, Poppy, as he is known to them, romps, plays and does whatever they want! Thomas enjoys breakfast or coffee dates with his girls and tackling projects and adventures with his sons-in-law.  He is always trying to entice any of his posterity to join him in outdoor activities including fly fishing, bicycling, skiing and wilderness trips.
Something you may not know about Thomas:
Thomas has run several marathons and bicycled numerous century rides, the "Nightmare Ride," and even across the United States in 2007 with his daughters. He now applies that same athletic perseverance to servicing his clients.