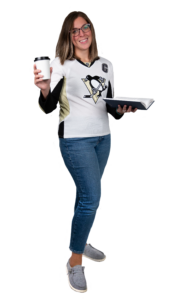 Sarah Wert
On the personal side:
Sarah was raised in Pittsburgh, PA, and the "City of Champions" has instilled a great love for the Black and Gold. Sarah resides in Danville, Kentucky with her husband, daughter, son and their dogs, Jax and Autumn. The family enjoys game and movie nights, while Sarah loves baking, reading and needlework.
Something you may not know about Sarah:
Sarah loves all things DIY, home improvement and HGTV. She enjoys nothing more than improving spaces to better serve their purpose.