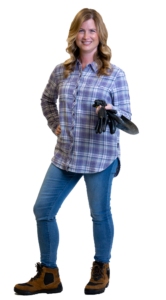 Nicole L. Brandt
On the personal side:
Nicole grew up in Severna Park, MD, and moved to Lancaster County after graduating from college in 1998. Newly married in June of 2023, she and her husband, Jason, are blessed to have a blended family that includes two adult children, three teenagers, and one pre-teen. Nicole loves exploring God's big, beautiful creation on hikes and bike rides together with her family. She also enjoys reading, writing, decorating, working outdoors, gardening, picnicking, and watching baseball games. She is an active member of Encounter Church in Bainbridge where she leads a prayer ministry.
Something you may not know about Nicole: 
From the age of five until graduating from college, Nicole studied ballet. She has a profound appreciation for the beauty and grace of the artform. To this day, her heart can easily be captured by a trip to the ballet, and she has a natural inclination to sway and move at the sound of music.