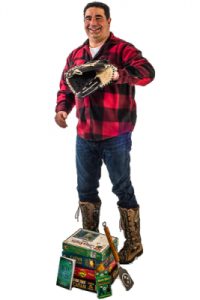 John Simkins
On the personal side:
John married Susan, his beautiful island girl, in a perfect fall wedding in 2018. Susan has been a professor at Penn State University for over twenty-five years and is an accomplished author and speaker. Together, John and Susan have three adult children and one grandchild. They enjoy traveling and expanding John's international experiences. John has traveled to all but five of the fifty states, whereas Susan has traveled to five different continents.
John is actively involved in his community, teaching and serving on numerous boards, church committees, and mission teams. He has been a long-term supporter of several charities that build community, care for single mothers, and minister to children.
Something you may not know about John:
John loves staying active, and each season of the year offers its own opportunities. Spring is for softball, while summer is for traveling and roller coasters. The fall is for archery, while winter is for sitting in front of the fire and enjoying a board game or two.
P.S. John enjoys cooking, with most of his meals prepared on the grill or in the smoker.