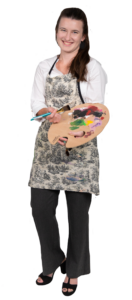 Emily Kopp
On the personal side:
Emily was born and raised in Lancaster, Pennsylvania, and has four younger siblings whom she
is often camping, kayaking, or playing board games with. She also enjoys drawing and painting
and recently opened her own Etsy shop selling prints of her work. Emily has remodeled her own
home and enjoys learning any hands-on, DIY project that doesn't involve plumbing. She calls
Life Center her home church.
Something you may not know about Emily:
While spending much of her life in PA, Emily lived for a short time in Zambia, where both her
father and grandfather were born and raised.