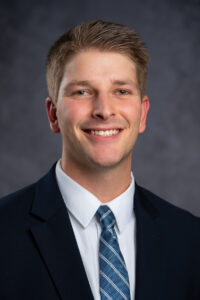 Ben Writer
On the personal side:
Born and raised in York County, Ben attended Dallastown Area High School and is a member of Aldersgate Church, where he attends with his family. Ben is the son of Andy Writer and Amy Writer, and sister to Dr. Rachel Writer. While studying at Messiah University, Ben was a pitcher on their NCAA baseball team and was named to the Middle Atlantic Conference's Academic Honor Roll during each year of his athletic participation. Ben's faith is an important part of his life and he is thankful to his family for planting the seed of Christian beliefs and ministry.
Something you may not know about Ben:
To finance his college education, Ben owned and operated his Landscaping business, Writer Lawn Care. During its peak, Writer Lawn Care serviced 25 weekly lawn mowing clients and over 30 annual landscaping jobs. Running his landscaping business allowed Ben to gain meaningful experience in maintaining client relationships, financial records, and executing a high standard of business operations.