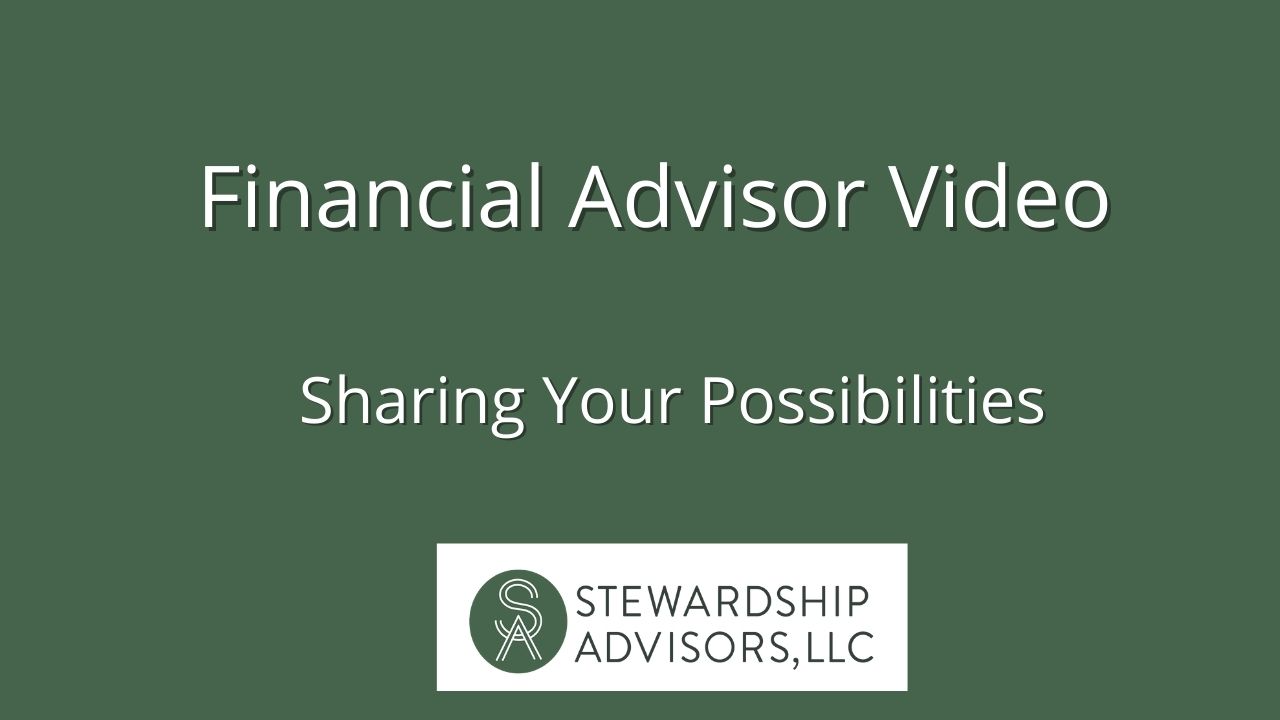 personal finance
Sharing Your Possibilities
Transcript:
Hello, I am Lee Shertzer of Stewardship Advisors in Mount Joy. I'm here today to talk to you about an aspect of the work we do with our clients that's hard to show on a financial statement.
Now, most people have thoughts of goals or dreams that they have in the future; what we like to call them is possibilities. They might have dreams for themselves – could be them as a couple, for children or for grandchildren – and these possibilities could be in any one of a number of areas in your life. It could be in family or faith, they could be in health or home, it could be leisure or learning, it could be community or work or money.
Now, as you can see, your life is made up of much more than just money. And that's why we at Stewardship Advisors want to focus on helping your money achieve the rest of your life and not just focus on your money.
This brings me to why I'm standing behind this wheel here today. I had the idea of a possibility many years ago. At first, I kept it to myself, then eventually I shared it with a few other people. Finally, I shared it with my financial advisors, my partners at Stewardship Advisors. It's only then that it started to become a reality.
What I shared with them is that I would like to work and sail to the Bahamas in the winter of 2021. Now, I don't know if you can see or not, but I am not at home in the cold, but I am in Florida currently right now. And I hope to be crossing over to the Bahamas soon.
I know your dreams will be different than my dreams and that's okay. The important thing is to start sharing them with someone. And I would invite you to share your dreams with us at Stewardship Advisors so that we can walk with you in making your possibilities a reality.