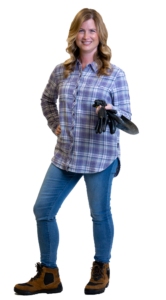 Nicole L. Schwartz
On the personal side:
Nicole grew up in Severna Park, MD, and moved to Lancaster County after graduating from college in 1998. She is the mom of two teen boys, Josh and Jonah, and a younger daughter, Rebecca. Together, her family enjoys exploring God's big, beautiful creation on hikes and bike rides. Nicole enjoys reading, writing, decorating, and watching her sons play baseball. She is an active member of Encounter Church where she leads a prayer ministry.
Something you may not know about Nicole: 
Nicole's passion for recognizing the dignity and value of every human life led her to serve as a volunteer counselor at a crisis pregnancy center and later as a foster care provider for a short time, and to pursue graduate courses in trauma-informed practice so she could better serve her students during her time as a high school teacher.