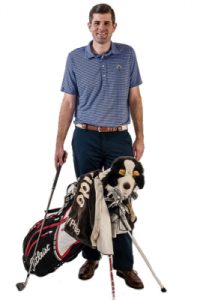 Zak S. Drescher
On the personal side:
Zak is originally from Lancaster County and grew up loving the small-town feel of his community. A brief stint in North Carolina allowed him to earn a college education, love for barbecue and his own southern belle, Sloan.  Zak and Sloan married in 2017 and currently live in Florida, where Sloan serves as an active-duty Air Force Officer.
When he's not working, Zak enjoys playing golf, watching movies and spending time with his Bernese Mountain Dog, Augusta. He is also a huge sports fan and loves college football (go Penn State!).
Something you may not know about Zak:
​
When Zak was thirteen, he became a black belt in Taekwondo. He also enjoys traveling, and a return visit to Europe is next on his list.