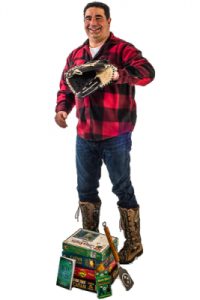 John C. Simkins
On the personal side:
John has three wonderful children, one married, one at home and one already in Heaven. All have been a blessing. The family enjoys roller coasters, riding bikes, fishing, camping, hunting and playing board games together. John is actively involved in his community, teaching Sunday School and serving on numerous boards, local committees and mission teams.
Something you may not know about John:
John loves staying active, and each season offers its own opportunities. Spring is for softball; summer is for traveling and roller coasters. The fall is for archery, while winter is for Bible Quizzing and board games.
P.S. If he could cook every meal on the grill, he would.